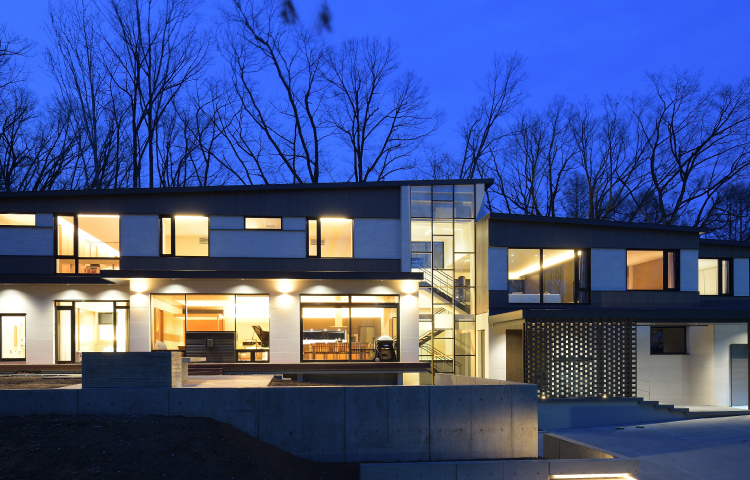 View of Second Houses with Stillness and Motion
We form shapes that never impair the design while maintaining the functions and quality that allow safe use with peace of mind. This is the foundation of the construction of Sagamigumi. The residence of SS stands in the quiet forest surrounded by beautiful mountains. This region is deeply covered in snow in the winter. Nevertheless, we propose and adopt consideration to ensure the comfort of those living in the building. For example, this involves the approach to the parking lot and the structure of the roof that prevents infiltration by melted snow. This is so that it is possible to enjoy the view as something that is beautiful. The technologies of Sagamigumi are utilized everywhere in this peaceful and beautiful residence while retaining a unique design.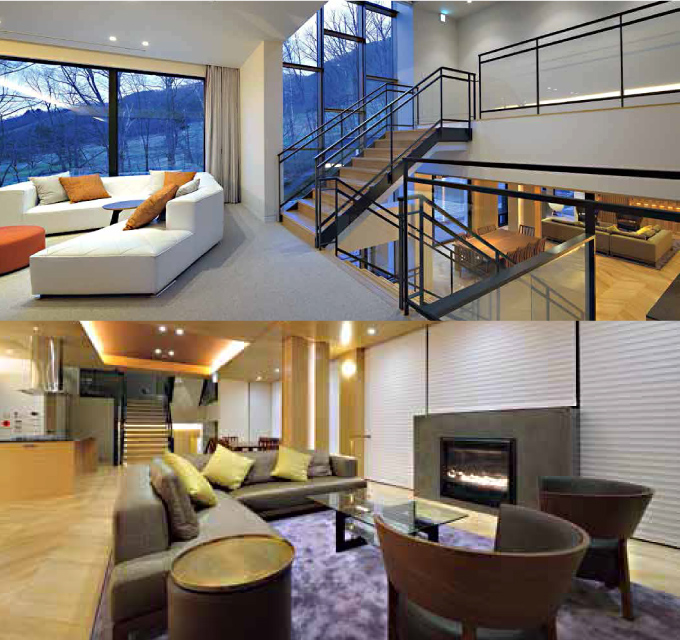 We perform construction with consideration for the flow of air down to the details of buildings. This is so that condensation does not form due to the difference with the outside temperature in the winter. We also apply ingenuity to come up with shapes that are easy to maintain and provide customer service in rooms where indirect lighting is heavily used.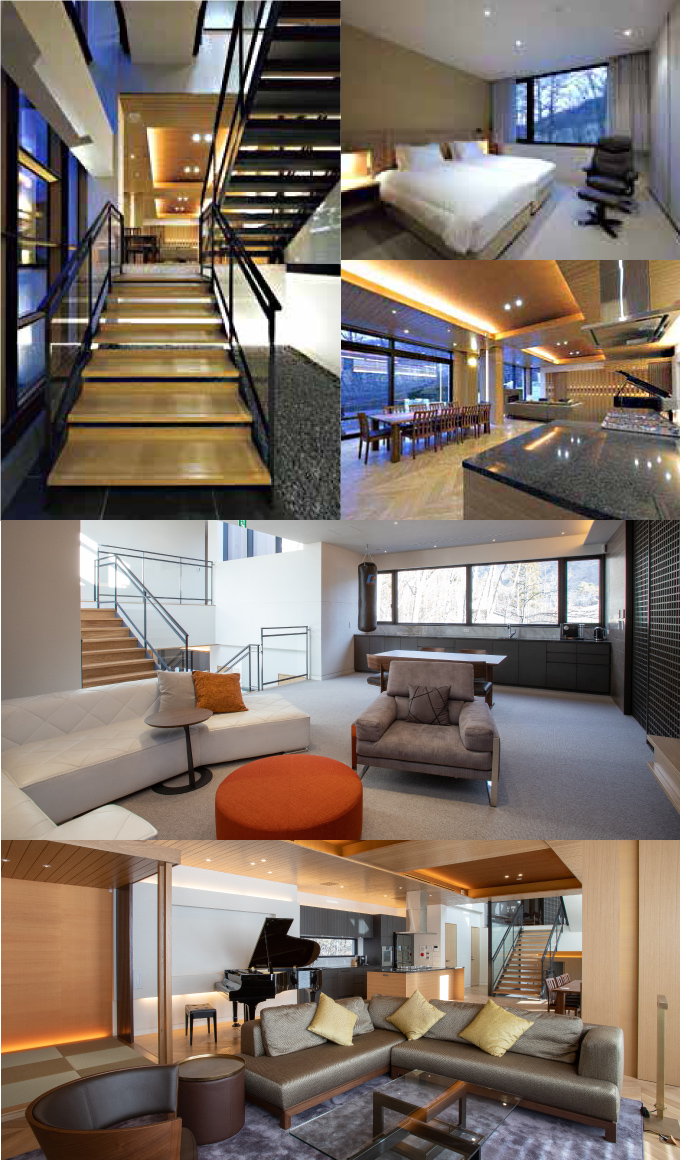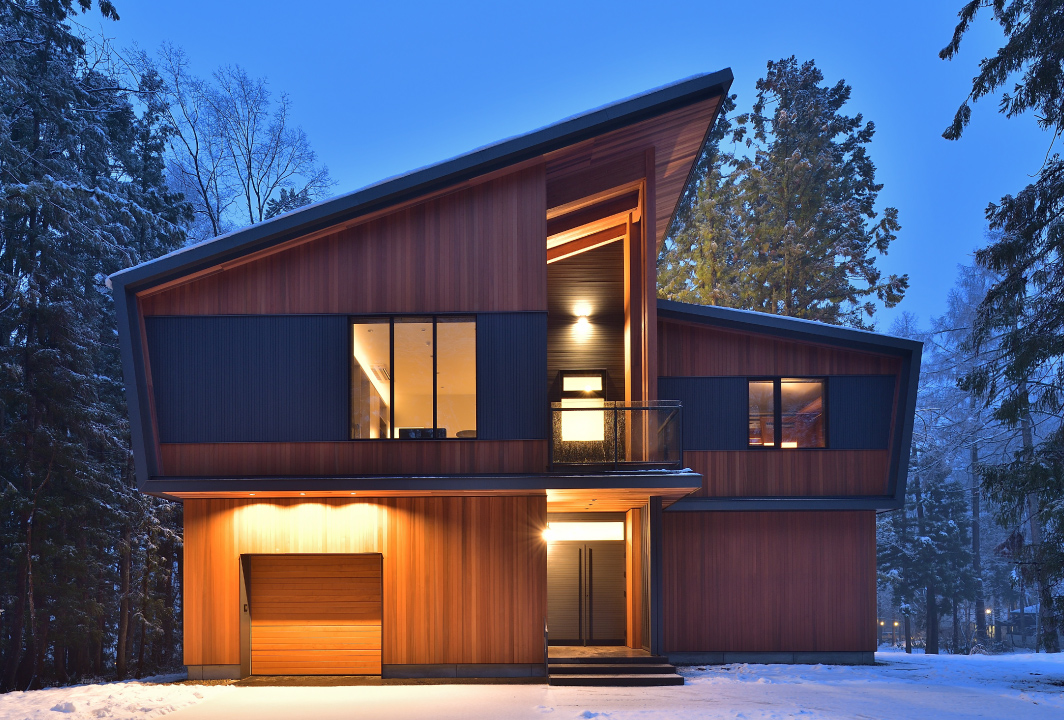 Beautiful Appearance
That Fascinates People Living Together
with Nature
It has been 100 years since our foundation in the Taihoku region of Nagano Prefecture. One of the strengths of Sagamigumi, which is familiar with the characteristics of the climate in this region, is our technological capabilities produced from our abundant experience. This experience has been demonstrated in various settings such as in the construction of the residence of BQ adjacent to a ski resort. While closely meeting with a coordinator from overseas, we performed construction so that our staff with top level technical capabilities could meet the design required by our customer with traditional Japanese technologies. This is a residence that realizes a strong commitment to the verification and selection of the position according to the angle of gazing at the wood with differing shades for each piece even when looking at the exterior of this impressive building.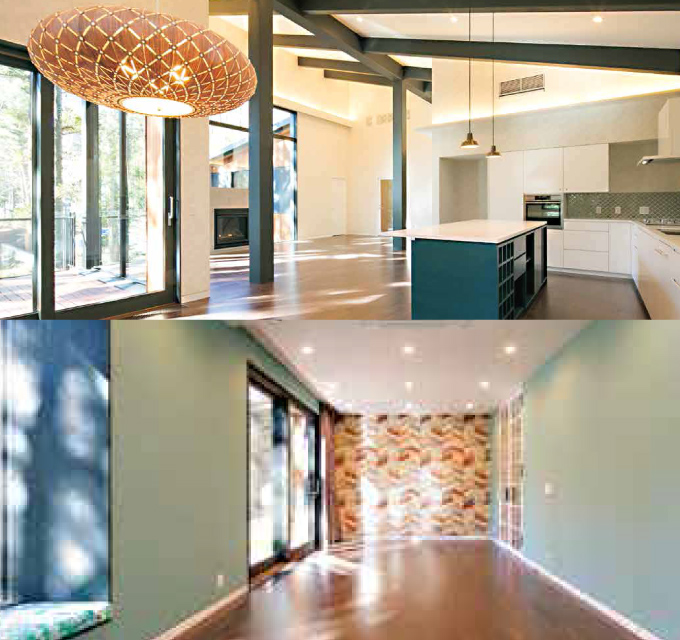 The residence of BQ required advanced construction technologies and high quality while also emphasizing the design. It is characterized by a refined design for each living space.
Functionally, we realized the quality demanded by the customer with expertise unique to the area (e.g. a proposal for measures to prevent inundation in rooms calculated by winter snow cover) because it is a residence with many balconies installed.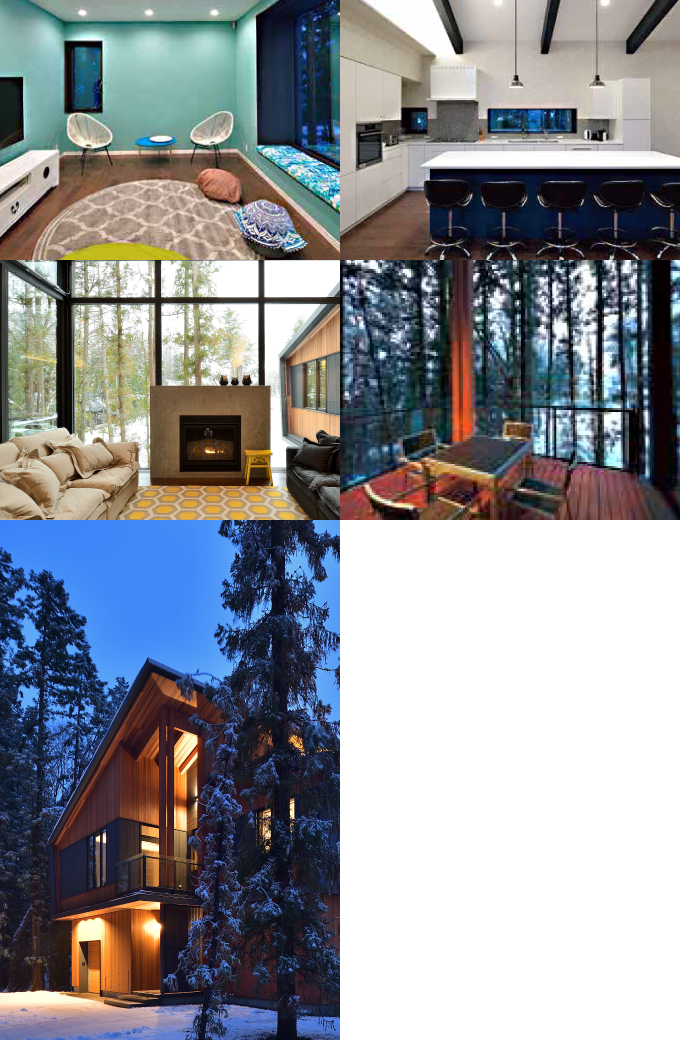 SAGAMIGUMI QUALITY
Sagamigumi also works with a commitment to advanced technologies and high quality
01
Construction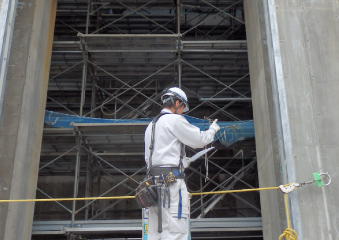 We perform strict quality control down to the details of buildings. We do this based on our experience in constructing a wide variety of properties ‒ from general houses to large buildings (e.g., multi-story buildings). Through this, we provide quality buildings that can satisfy our customers.
02
Facilities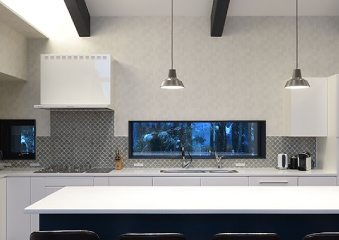 We propose specifications easy to use by anyone with designs that make living even easier and with easy maintenance in addition to water supply and drainage proposals and functionality to correspond to the winter period.
03
Air Conditioning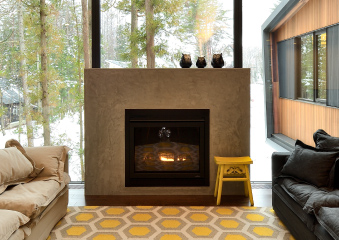 We offer comfortable living spaces with peace of mind. For example, we formulate efficient air conditioning plans and take measures to prevent condensation based on our achievements and experience from being active in the cold district of Omachi in Nagano Prefecture over many years.
04
Lighting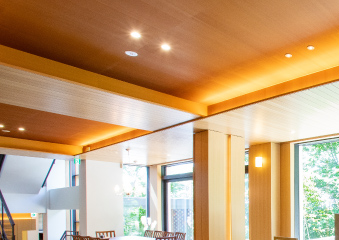 We make the atmosphere in the indoor environment even more prominent and propose comfortable design lighting. Please also leave the wiring and equipment selection with consideration for customer service to us.
05
External Structure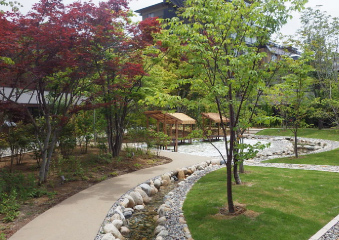 We propose a method of approaching residences that can offer peace of mind even for the selection of trees planted harmoniously with the region and freezing in the winter. We do this without breaking the natural atmosphere that utilizes our experience of creating various parks.
06
Customer Service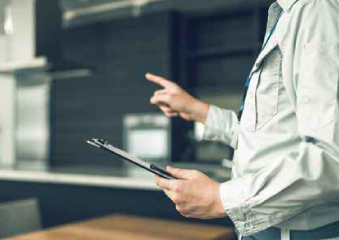 We value our association with our customers after the completion of buildings. We strive to build good relationships with customers so that we can be associated with them over many years. For example, we provide regular inspections and care visits at the time of typhoons, torrential rain, heavy snow and snowfall.